About Us
Careers Migration Australia is the trading name for Careers International Group Pty Ltd (ABN 76 124 081 992) a registered Australian company, based in Sydney, Australia and operating since 2007.
Our History
Our team has facilitated Australian Registration and employment for over 500 overseas Nurses whose family income is now an average of $90,000 per year in Australia.
These Registered Nurses have built a career with employers who have sponsored them and improved their skills
They have purchased their dream homes, educated their children in Australian schools and Universities and enjoy a lifestyle they never imagined possible in their home countries.
Their life has changed forever!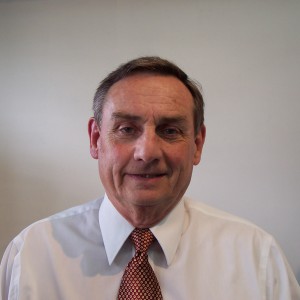 What do we do?
We provide migration advice, visa services and employment support to individuals and Australian employers.
What we believe in?
Helping overseas students and skilled workers to build their careers and change their lives by assisting them to study, work and live in Australia.
Why Australia
The Australian Economy leads the western world with low unemployment, high growth – and has not had a recession for 22 years.
Surveys by the OECD and United Nations have shown Australians are the wealthiest and happiest people in the world and live longer than most other populations.
The good news is that Australia needs people just like you…
Over the next 10 years 2 Million skilled workers and 5 million students will be coming to Australia, we want to help you become one of them.
How are we different?
Our success in applying for permanent residence has been 100%.
In Australia last year over 4000 visas were refused, mainly to people who decided to save money and not use a Registered Migration Agent.
78 % of Skilled visa applications submitted by individuals without the assistance of Registered Migration Agent are incomplete, and missing critical evidence, information and documents,
The key to our success has been our understanding of Australian migration law, and our ability to:
Understand your objectives, skills and circumstances.
Develop a cost effective strategy tailored for you
Become your personal representative and
Your advocate with Government authorities and institutions
Current Focus
We have been over the last 2 years focused on providing many of these same benefits to overseas applicants in all occupations, and also for those who want to travel to Australia to study and subsequently develop a career in Australia, or in their home country.
What we Care About
Our motto since we first started in 2007 has been; "Building Careers, Changing Lives."
We are focused on providing visa and employment support services to skilled workers and students who wish to study and work in Australia temporarily or permanently, so they can build their career in their chosen occupation. In addition we continue to work with some of Australia's leading employers to facilitate their sponsorship of skilled overseas workers for both temporary and permanent residence.
By providing individuals with visas and employment support to work, study and live in Australia both temporarily and permanently, we can facilitate a change in their life by supporting them, their partners and family, in developing their career. This changes their life forever by providing career and income opportunities they could only previously dream of, and providing their family with educational and future employment opportunities in Australia.
Over the last years our clients have been granted over 1,000 visas, both temporary and permanent, with 100% of the applicants successfully establishing careers and permanent residency in Australia in their respective occupations.
Where possible we are committed to assisting you to practice in your chosen profession, and will endeavour to facilitate employment for you with Australian employers. Searching for a job in Australia requires special skills that most overseas workers are not familiar with We have a service that will assist you to prepare resumes, practice interviewing and provide appropriate references for your job search
Meet Our Team
Many of our team have also come to Australia from other countries and are now permanent Residents or citizens.
This means they understand your challenges and opportunities in moving to Australia and can fully therefore support you.
Our mission is Build your Career in Australia and Change your Life
Allan Pitman

CEO & Founder

"Our contracts are completely transparent – you won't find any hidden costs or unexpected surprises, says CEO and founder, Allan Pitman."
"Trust, honesty and dependability underpin everything we do, which is why Careers Migration Australia has such a great reputation."
We are focused on providing employment and career opportunities for overseas skilled workers with employers in industries where there are major shortages.
Allan has held several senior management roles working overseas for over 13 years, including New York, Chicago, San Francisco, Dallas, Paris and London.
We understand the opportunities and issues these overseas workers face, so we work with management and the workers to address the challenges resulting in a Win: Win for all parties.
Allan was born in Australia and lives with his wife Maria near Coogee Beach in Sydney.
"Maria and I love the beaches in Australia; we swim and walk several kilometres almost every day. We have lived in over 6 countries in the last 40 years, and that has resulted in us appreciating Australia even more, there is not a better place to live and raise a family.
Allan travels regularly to Asia including India, China and the Philippines, to recruit workers for Australian businesses and provide migration services to overseas workers and students.

Qualifications:

Registered Migration Agent (Reg. # 0745379)
Member Migration Institute of Australia (MMIA # 3061)
Grad Cert Migration Law (Australian National University, 2007)
Masters of Commerce (University of NSW, 2002)
Bachelor of Commerce (University of NSW, 1969)

Abhijeet Singh

Operations Manager

Fluent in English and Hindi, Abhijeet was born in Delhi, India and currently lives in Sydney, Australia as an Australian citizen.
Abhijeet Singh moved to Australia in 2004 to study at Central Queensland University and was awarded his Masters in Information Systems in 2007.

In 2012-13 Abhijeet undertook and completed his Graduate Cert in Migration Law at the Australian National University.
Abhijeet faced many of the same challenges that other students and migrants face when they leave their home country to study overseas with the hope of establishing a new career and changing their life.

In order to make ends meet and pay for his studies Abhijeet worked at a car wash in Sydney and then was hired by Domino's Pizza as a driver, progressing to manager of 2 stores in the Sydney area.
Abhijeet then joined Careers Migration Australia as an IT Specialist and Administration Manager, became Operations Manager after a short time, began his studies in Migration Law graduating in 2013, and now is an authority on Migration Law and is applying for Registration as Migration Agent.
During this time Abhijeet became an Australian Permanent Resident in 2009 and an Australian Citizen in 2010.

Abhijeet married Shweta few years ago who was a lawyer in Delhi India and now has a baby girl named Ashira
Abhijeet has moved to Australia, built his career, and subsequently changed his Life

Qualifications:

Grad Cert Migration Law (Australian National University, 2013)
Masters in Information Systems (Central Queensland University, 2007)
Bachelor of Arts (India,2004)
Certificate in Hardware and Networking (INDICOM Networks, India, 2004)
Advanced Diploma in Web Design and 3D animation (Arena Multimedia, India, 2003) fvAv RF

Jingyuan (Julia) Hou

Accountant & Applications Supervisor

Julia Hou was born in China, speaks fluent English and Mandarin, and has been a student in Australia since 2010 studying Accounting at two of Australia's leading business universities in Sydney.

Julia's Bachelor's degree was in Social Work in China receiving the Premiers award in 2009 for completing her studies in the top 10% of students with a GPA of 4.0.

Julia travelled to Australia to start a new career in Accounting, and did so with a Master's in Professional Accounting (University of NSW, 2011), and a Masters in Applied Finance (University of Western Sydney, 2012)

Julia is now studying for her CPA membership as Certified Practising Accountant.

Julia worked for our company as a contactor while undertaking her University studies, in 2011 and was able to gain valuable practical experience in basic accounting and bookkeeping skills.

Julia now is our Accounting Manager ensuring we comply with all the tax and regulatory requirements.

Julia has indeed established and built her career, and changed her life.

Qualifications:

Bachelor of Social Work, Beijing University of Technology
Premier's Award 2005-2009 (China)
Master's in Professional Accounting (University of NSW, 2011)
Masters in Applied Finance (University of Western Sydney, 2012)

Maria Lourdes Pitman

Founding Director

Maria was born in the Philippines, moving to Canada and then the USA at the age of 13 with her family of 4 brothers and 1 sister, where her father practiced as a Specialist Medical Doctor in Canada, Indiana and California.

Maria became a citizen of the United States of America and has been a permanent resident of Australia for the past 26 years.

Maria worked in management and training positions in the USA, including multinational companies, Casual Corner, Compuserve and Burger King and Australia's leading chain of medical centres.

Maria looks after all applicants and their families as if they were our own family, having experienced firsthand the stresses of moving from one country to another, several times in her life.

"My father wanted to change the life for our family of seven, and relocated the whole family from the Philippines to Canada, when I was only 13 years of age, we had no support, and seven mouths to feed, life was very tough, but we now realise that this changed our lives for the better, forever".

"as a result of this experience I am committed to providing the support to the people we bring to Australia, so they can have the opportunity to change their lives as my father did for us".

My father lived until he was 95 years of age, and always said leaving our home country was the best decision he ever made.

My mother is still alive at the age of 93 living in California.

Qualifications:

Degree in Criminal Justice (Indiana University USA, 1974)
Studied Nursing in the USA (1980)

Louise Sheehy

Education Manager

Louise was born in Australia and has worked as an Educator for the last 10 years, working with overseas skilled workers for much of that time.
Louise is very knowledgeable and skilled in teaching and preparing overseas skilled workers to apply for employment opportunities in Australia, for all types of occupations.
She is able to teach the communication skills that every job applicant must have in order to find employment in their chosen occupation in Australia.
Louise has an extensive background in Nursing Education and has worked in the following positions:
Clinical Assessor for Overseas Qualified Nurses, NSW College of Nursing (1997-2005)
Course Coordinator University of Ballarat- Bridging course for Overseas Qualified Nurses (2008-2011)
Louise is married to Bob who has a senior management role in one of Australia's Public Hospitals, they have 2 young children

Qualifications:

Masters in Adult Education (University of Technology Sydney, 2001)
Certificate IV in Workplace Training and Assessment (TAFE 2003)
Bachelor of Nursing (University of Technology Sydney, 1998)